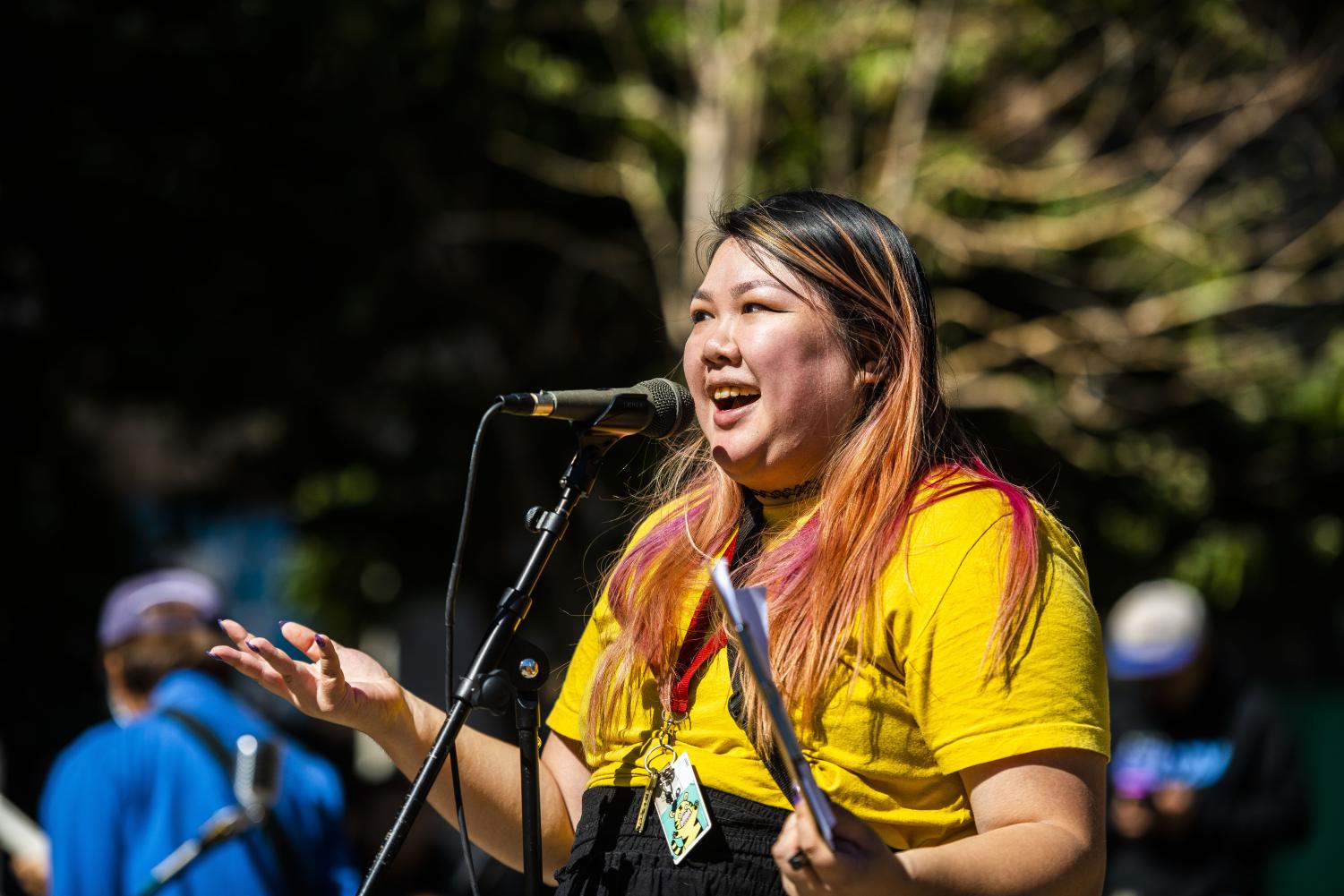 To save Chinatown, we must discover Chinatown
Through the door to Chinatown is a wrinkle in time against the backdrop of metropolitan Boston. The neighborhood evokes a sense of anachronism: faded, old-fashioned architecture contrasts with the surrounding city, emphasizing the historic status of the Asian American community as an outsider.
Alum Ashley Yung '19 works as a theater and performance director for Pao Arts Center, an organization in Chinatown. The center hosts an annual Chinatown Experience Arts Festival, which showcases Asian American visual and performing arts.
Yung joined the Center in 2020 during a turbulent time when morale in Chinatown was at an all-time low. COVID has hampered community interaction, and anti-Asian sentiment has become a particular challenge for the Asian American population.
Although the logistics are complicated, Yung recognized the need for connection at a particularly difficult time for the community.
"The act of coming together is really healing, and I didn't really understand that until we couldn't come together anymore," Yung said in an interview with The Beacon. "So I [was] like, how do we celebrate what we need to celebrate right now, because this community is struggling, we're struggling, and we wanted to try and brainstorm.
[elementor-template id="60935″]
The Center decided to feature a series of window murals, each to be done by local Asian American artists. Although Yung admits initial enthusiasm for the project was low, she is grateful to small businesses like local hotpot restaurant Liuyishou who have supported the cause since its inception.
"Not many people believed in us or knew what was going on," Yung said. "[Liuyishou was the first to] let us, and they've let us every year since. They are awesome."
Since then, the Experience Chinatown murals have become a staple of the festival, expanding the scale of the artworks and the reach of the artists each year.
In addition to the visual arts, the Center champions the power of performance. During the lockdown, the organization coordinated dance and exercise classes for seniors stuck indoors.
"We opened a Zoom room – we turned off our camera and put a laptop aside and let them run this class because it's really good for them," she said. "The times I heard these classes start, they were so happy and excited. It was a community need. »
The Center is currently hosting its fifth Chinatown Experience, from August 26 to October 28. Traditionally, there have been open applications for performers, but this year Yung chose the performers herself. The roster includes indie musician Maddie Lam, violinist Shaw Pong Liu and the Maple Leaf Senior Dancers. Yung said connecting with artists is her favorite part of the job.
"Sometimes I get [so] lost in the logistics of making the event that i forget how cool the content is and how cool the people involved in creating this art are [are]," she says.
In addition to uplifting the community, Yung inspires those around him. Sophia Chen, who works as communications and development manager for the Center, praises Yung's dedication to the organization.
"She's very passionate about Pao arts, as you can probably tell, especially being someone who grew up in Chinatown," Chen said. "I love Ashley so much."
Unfortunately, due to ongoing gentrification, Chinatown is encroaching as real estate businesses threaten borders and local ma and pa stores are driven out by a commercialized wave of overgrown boba shops. These unwanted additions challenge the cultural and territorial sanctity of the gated community.
Yung's work with the Center helps preserve the culture of a neighborhood that has become immensely valuable to him. Their ultimate mission is to serve its residents.
"I grew up watching the art galleries take over Chinatown and then the bars and all these expensive restaurants taking over," Chen said. "It's something we work very hard not to do as an arts center, to provide a place where people can exercise creative agency that doesn't lead to their homes being demolished."
The Center's focus on murals and performance connects locals but also attracts outsiders. Yung wants Chinatown to be seen for its rich cultural fabric.
"Every year we lose another bakery, every year we lose another business that's been here for ten years, and it's kind of heartbreaking," Yung said. "There's this core that I think needs to be preserved, the foods, the smells and the structure of Chinatown."
Nonetheless, Yung believes the Center's efforts will keep the community together.
"The Borders of Chinatown [are] shrinking as we speak, [but] Pao Arts Center being where we are, in the corner of the neighborhood, it's like you couldn't take it anymore, you can't take it from that corner. We have this anchor and it will not back down from our side.