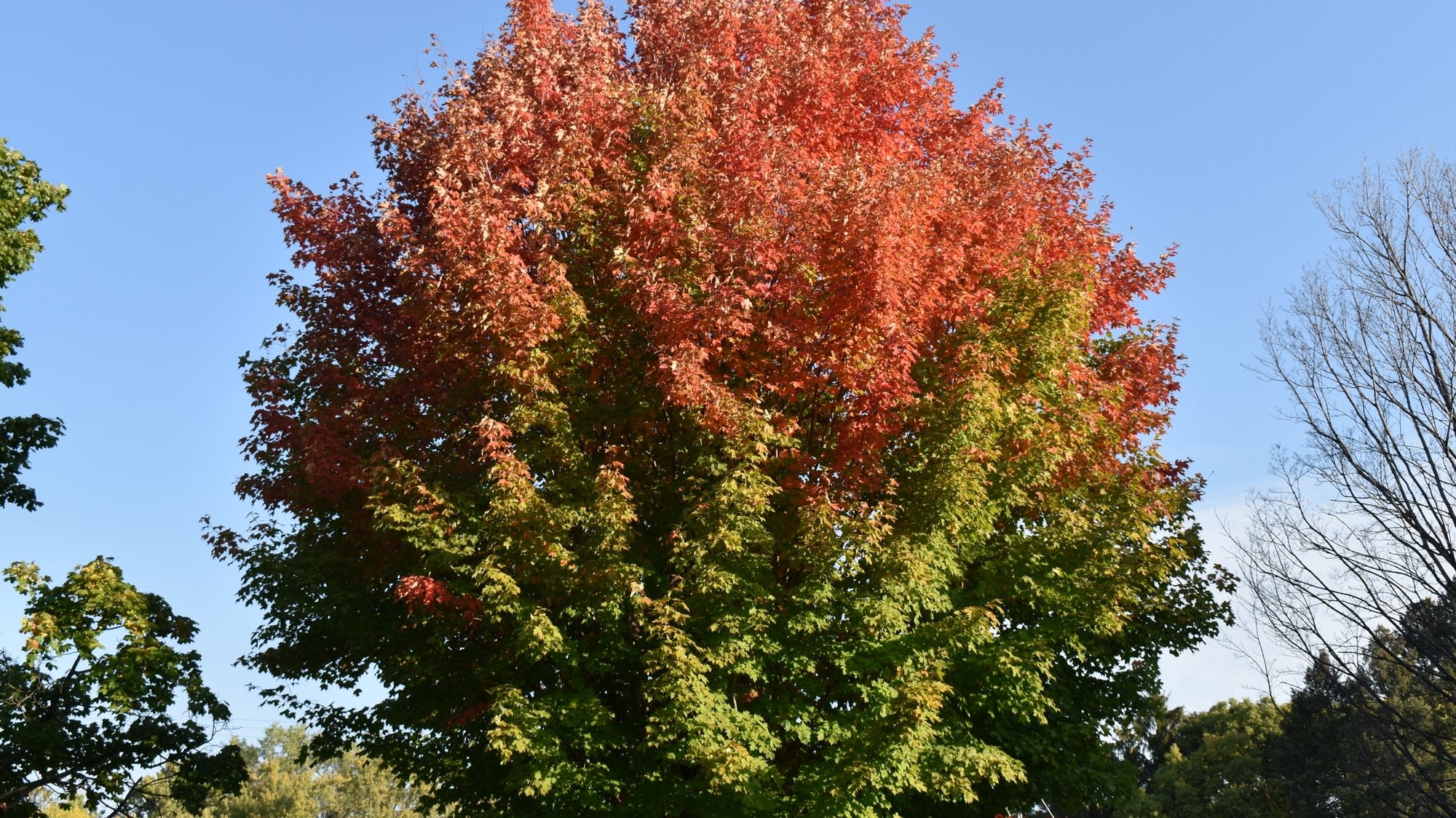 Temperatures above normal this Sunday and during the week to come
The weather is great today for the runners and spectators of the Twin Cities Marathon.
Those sticky Saturday dew points are gone and we now have comfortable dew points in the 50s.
Most of Minnesota will have a Sunday afternoon and evening without rain. There is a risk of scattered light rain showers in northeastern Minnesota, extreme southeastern Minnesota and western Wisconsin.
You can hear updated weather information for Minnesota and Western Wisconsin on the Minnesota Public Radio News Network, and you can see updated weather information on the MPR News Live Weather Blog.
Temperature trends
The average high temperature of our Twin Cities is 65 degrees on October 3. The Twin Cities metro area and much of Minnesota will experience high temperatures of 70 degrees or more on Sunday afternoon. Northeast Minnesota and western Wisconsin will have highs Sunday in the 60s.
Monday's high temperatures will reach the 70s in many places:
Northeastern Minnesota will be primarily 60 years old.
Monday's dew points will be in the comfortable 50s and above 40:
Returning to warm temperatures, the highs in the Twin Cities metropolitan area are expected to hit the lower 70s on Tuesday and Wednesday, followed by the mid-70s on Thursday and Friday.
Above normal temperatures may persist over the next weekend and into the following week. The NWS Climate Prediction Center shows a trend of above normal temperatures in Minnesota and Wisconsin from October 10 to 16:
Autumn colors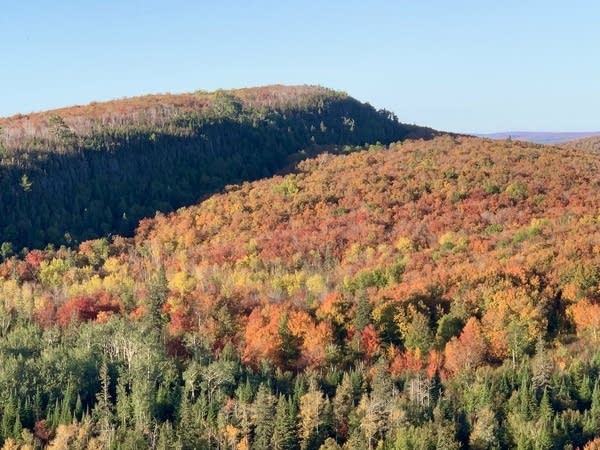 The percentage of fall color change is currently highest in northern Minnesota. Here is the latest report on fall colors from the Minnesota Department of Natural Resources:
Keep in mind that all deciduous trees are included in the Fall Color Report, not just maple trees. Information on Wisconsin's fall colors can be found here.
There are a few pockets of really good fall color elsewhere, including parts of the Twin Cities metro area. This photo was taken along the Mississippi River on Friday:
Back in February
September was warmer than normal in the Twin Cities and most of Minnesota. The past seven months have all been warmer than normal in the Twin Cities. Our last colder than normal month in the Twin Cities was February.
MSP Airport experienced a ten-day period in February with high temperatures below 10 degrees … on four of these days, the high the temperature was below zero!
I highlighted this arctic stretch from February:
December 2020 and January 2021 were much warmer than normal in the Twin Cities, so the meteorological winter (December to February) was slightly warmer than normal… despite this incredibly cold period in February.
Programming instructions
You can hear my weather updates live on MPR News at 7:35 am, 9:35 am and 4:39 pm every Saturday and Sunday.
You make MPR News possible. Individual donations are the source of the clarity of our reporters' coverage across the state, the stories that connect us, and the conversations that offer insight. Help ensure that the MPR remains a resource that brings Minnesotans together.
Make a donation today. A donation of $ 17 makes a difference.