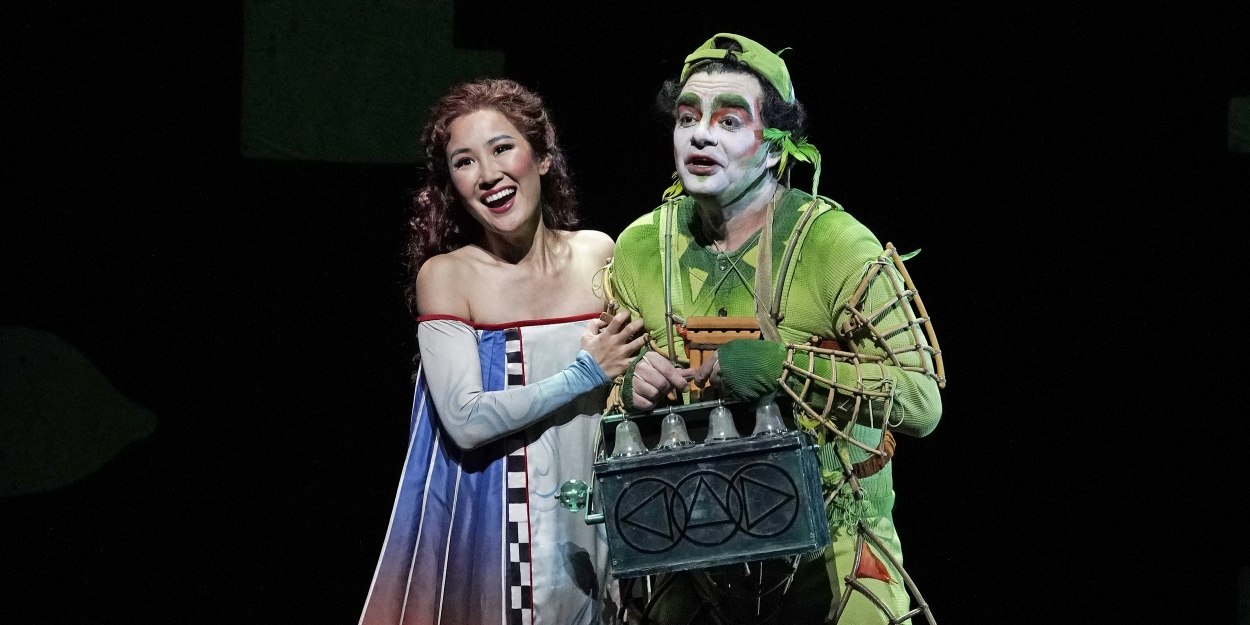 Shortened English version of THE MAGIC FLUTE to return to the Met
The Metropolitan Opera will once again welcome its youngest opera enthusiasts with a family holiday presentation of Mozart's The Magic Flute for nine performances from December 10, 2021 to January 5, 2022. This English adaptation of the classic fairy tale, performed in a 115 -minute shortened version, is a holiday treat for audiences of all ages. Tony Award-winning theater artist Julie Taymor brings Mozart's music to life with an imaginative production that fills the Met stage with fantastical creatures, and Jane Glover conducts a stellar cast from the catwalk. Matthew Polenzani stars as Tamino opposite Hera Hyesang Park in her Met debut as Pamina. In his highly anticipated return to the Met after eight years, Rolando Villazón makes his Met debut as Papageno. Kathryn Lewek sings Queen of the Night, with Morris Robinson as Sarastro, Patrick Carfizzi as Speaker and Rodell Rosel as Monostatos. For the performance on January 1, 2022, Eric Ferring is making his Met debut as Tamino, and Will Liverman sings Papageno. Peixin Chen sings the role of Sarastro for performances on January 1 and 5, 2022.
The Magic Flute broadcasts on radio and online
On December 10 and 18, 2021, performances of The Magic Flute will be broadcast live on Met Opera Radio on SiriusXM Channel 355. On December 18, 2021, the performance will also be broadcast on the Toll Brothers-Metropolitan Opera international radio network.
Audio from December 10, 2021, the performance will be streamed live on the Met's website, metopera.org.
Health and Safety Information
Vaccines are now available for children aged 5 to 11, and fully immunized children are welcome at the Met two weeks after receiving their final dose. Photo ID for children under 12 will not be required as long as they are accompanied by parents / guardians with valid photo ID. For more information, please click here.
For more information
For more details on The magic flute, including casting by date, please click here.
Photo credit: Karen Amande