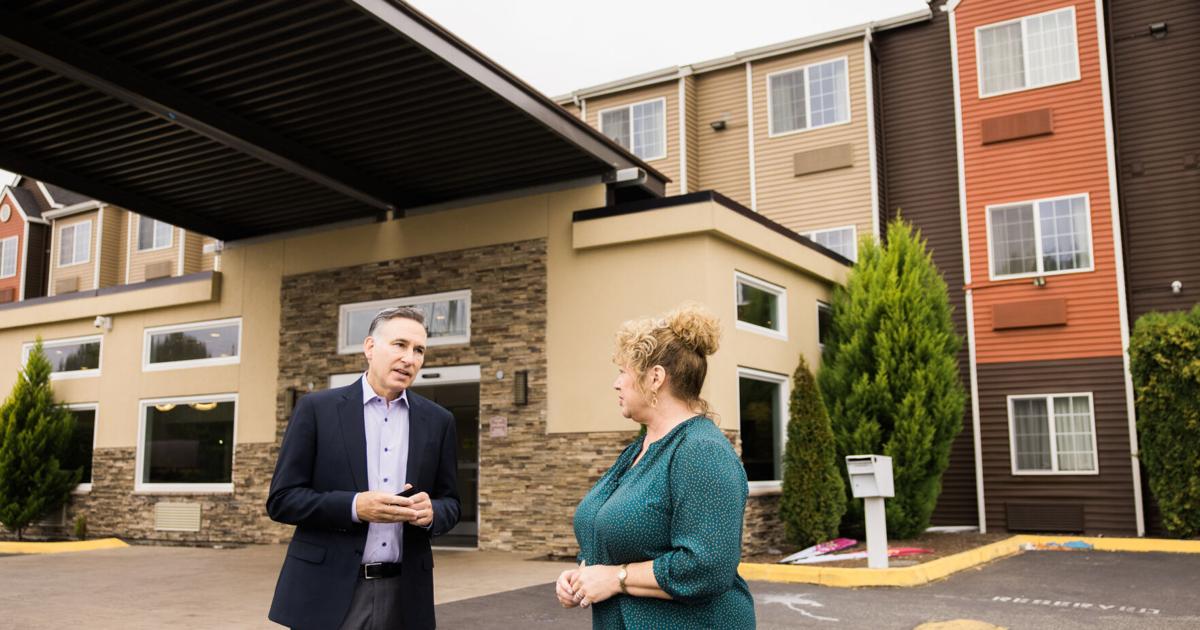 King County Announces Plans to House Homeless in Auburn and Federal Way | Washington
(The Center Square) – King County is one step closer to its goal of creating up to 1,600 emergency and permanent supportive housing units by the end of the year.
The King County Department of Community and Social Services announced Friday two new operators for two former hotels converted to homeless housing in Auburn and Federal Way.
The social service organization, Compass Housing Alliance, will operate the former Clarion Inn in Auburn that the county purchased. Urban League of Metropolitan Seattle will operate the former Extended Stay America hotel on 320th Street at Federal Way, according to the county.
"Health through housing is a key part of the solution to housing those experiencing chronic homelessness in our region, and both operators take a human-centered, community-based approach to the services they provide. provide," DCHS Director Leo Flor said in a statement. "These two buildings and the partnerships that make them possible will bring 200 people home this year."
Using sales tax revenue the county receives, 10 former hotels have been purchased for the Health Through Housing initiative so far with 980 rooms available. Nearly 600 people are in Health Through Housing buildings, according to the county, with five more buildings expected to open to new residents by early 2023.
More than $198 million was spent on old hotels and motels with one-tenth of a cent of sales tax revenue. The former Federal Way Extended Stay America was purchased in July last year for $23 million and consists of 101 units, or $227,722 per unit.
The Seattle Metropolitan Urban League will be a premier supportive housing operator when tasked with managing the Federal Way property. Michelle Merriweather, CEO of Urban League, said the organization has been providing housing and services to homeless people of color for more than 90 years.
"We are a premier supportive housing operator, but we are experts in uplifting and supporting our community and look forward to partnering with the Federal Way community and others to bring our friends and most marginalized neighbors within," Merriweather said.
The former Clarion Inn was purchased for $11.8 million and contains 102 units, meaning the county paid nearly $116,000 per unit.
Compass Housing has long been a supportive housing operator for the homeless. The organization offers day services, emergency shelters, transitional housing and affordable housing in 23 locations.
The two newly appointed operators will start hiring staff to provide 24/7 services. The county says operators will also engage with local residents and city leaders as occupancy planning takes shape.
DCHS did not respond to The Center Square with an estimate of the cost of 24/7 services for the buildings.