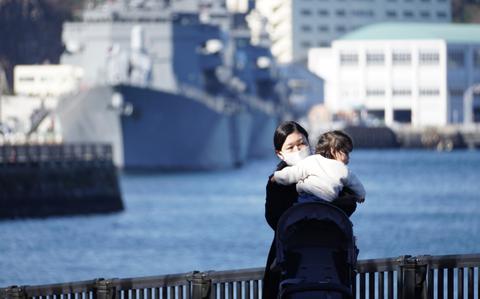 Japan is on the verge of a new COVID-19 emergency as the US troop lockdown enters the second week
TOKYO – The sixth wave of COVID-19 in Japan strengthened over the weekend, reaching a daily total of 26,801 new cases on Monday and surpassing the previous peak reached six months ago, according to the World Health Organization. health.
A government panel may recommend a modified state of emergency, or near-emergency, in 11 prefectures, including Tokyo, on Wednesday due to the spike in cases nationwide, Japanese media reported Tuesday.
Three other prefectures, including Okinawa, are already in near-emergency. The new emergency could last three weeks, according to reports. The government would ask bars and restaurants to close early and refrain from selling alcohol, among other measures.
The U.S. military in Japan as of 6:30 p.m. Tuesday had not reported its total COVID-19 infections from the holiday weekend around Martin Luther King Jr. Day. On Friday, it last confirmed 715 new infections at 17 military installations.
Yokota Air Base, the headquarters of U.S. Forces Japan in western Tokyo, reported 138 new cases between Jan. 12 and Tuesday, compared with 273 active cases, according to the base's website. Most of the new infections, 130, were acquired locally and eight tested positive after arriving in Japan recently.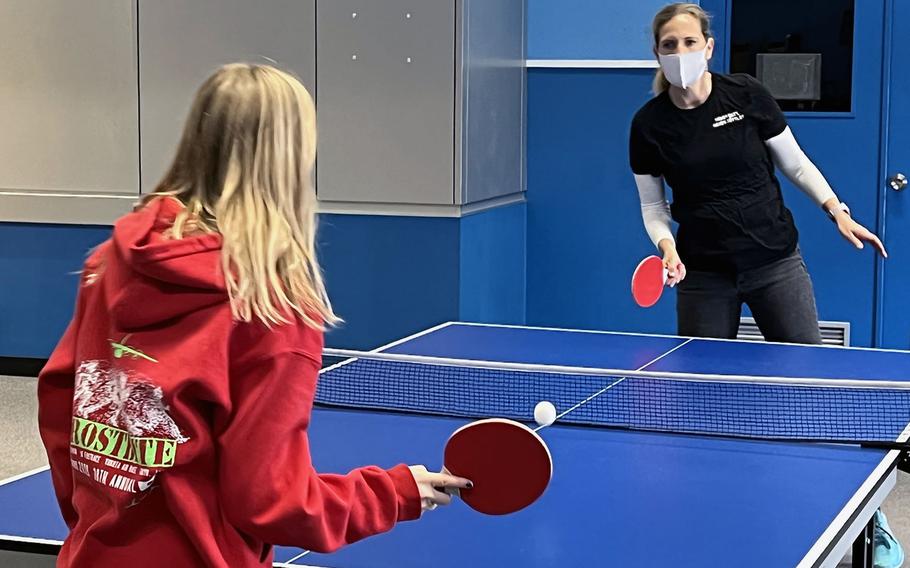 The U.S. military population throughout Japan remains under a two-week order to remain at their bases or in their off-base homes until Monday.
A USFJ spokesperson could not be reached by phone or email Tuesday to comment on how a near-emergency in Japan would affect the stay-at-home order.
U.S. personnel under the status of forces agreement must comply with the order for an additional week, excluding travel to grocery stores, medical appointments and other essential services. SOFA outlines the rights and responsibilities of those in Japan with the US military.
The total number of cases in Japan rose from 17,940 on Friday to 22,707 on Sunday before hitting a new pandemic peak on Monday. The new record exceeds that set on August 27 by 831 cases, according to the WHO.
The country's second-largest metropolitan area, Osaka Prefecture, was expected to confirm more than 6,000 new COVID-19 cases on Tuesday, a one-day pandemic record there, according to state broadcaster NHK.
Since March 2020, Japan has recorded 1.9 million cases and 18,429 deaths related to COVID-19, according to the Johns Hopkins Coronavirus Resource Center. Over the past week, 30 people have died, well below the record 797 deaths recorded in a week in May.
Tokyo added 5,185 newly infected people, public broadcaster NHK reported on Tuesday, to the 11,452 COVID-19 cases reported by the metropolitan government on Saturday, Sunday and Monday. Tuesday's figure is more than five times that of the previous week and falls 723 people short of a pandemic record, according to Metropolitan Government data.
New infections in the capital rose from 4,561 on Saturday to 3,719 on Monday, according to Metro data. The seven-day rolling average on Monday was 3,255.3, an increase of around 407 new cases on average from the previous day.
Nearly 1,500 people were hospitalized in Tokyo, including five with severe symptoms on Monday, according to subway data. About 3,730 beds remain available.
About one in five beds for coronavirus patients are now occupied, a benchmark set by Tokyo Mayor Koike Yuriko to seek new measures to curb the spread of the virus, NHK reported on Monday.
At Naval Base Yokosuka south of Tokyo, the base has suspended preschool programs at two children's development centers, Duncan and Gridley, due to COVID-19 infections among staff and children, according to an announcement on Saturday. on Yokosuka's official Facebook page.
In addition, the base chief petty officers' club has suspended operations "until infected personnel are recovered, and others can return to work after quarantine," according to the same post.
The base, home port of the U.S. 7th Fleet, reported 239 new cases on Friday for a total of 328, and no hospitalizations for COVID-19, according to a news release from the base.
Further south, Sasebo Naval Base on the island of Kyushu has reported 44 people testing positive for COVID-19 since Thursday, for 132 active cases, according to the facility's official Facebook page. Of the new cases, 38 fell ill, the post said.
At Marine Corps Air Station Iwakuni, 25 miles south of Hiroshima, the daily case count fell to eight newly infected people on Monday, according to a news release from the base. If this trend continues, the air station's record coronavirus outbreak could end.
MCAS Iwakuni has reported 915 people infected with the coronavirus since the Christmas weekend. Most of them, 769, surfaced in January. By comparison, the base reported 294 cases throughout 2021.
However, hospitalizations for COVID-19 totaled just two on Friday, according to the latest update from U.S. Forces Japan. It reported no critically ill patients.