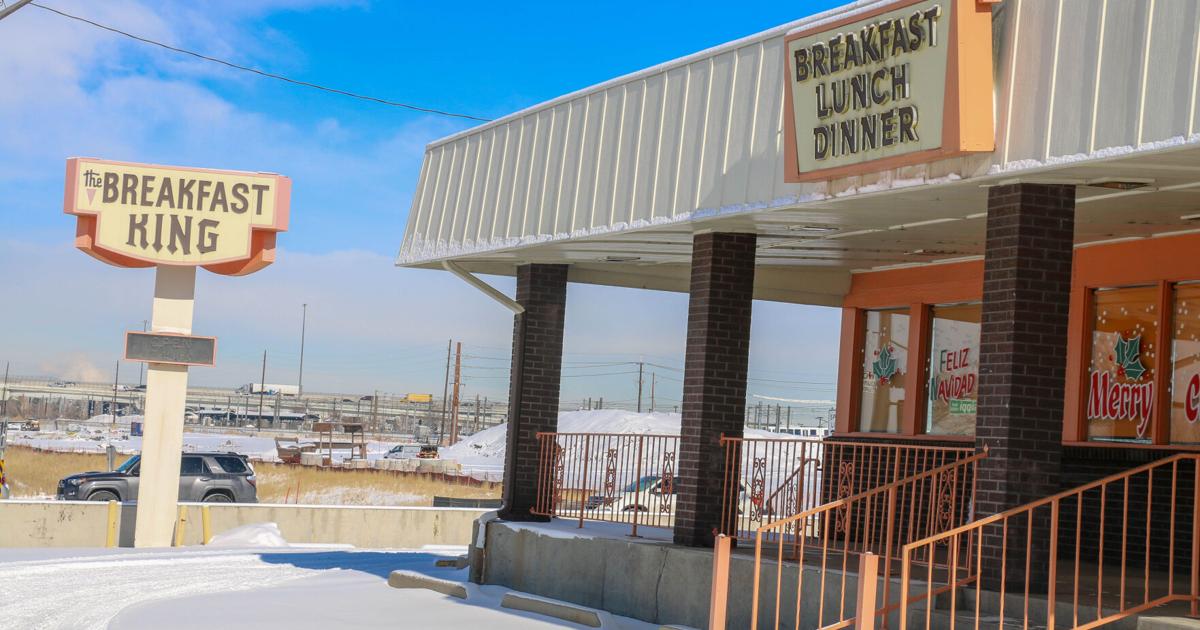 Denver's Breakfast King Closure is Americana's Loss | Restaurants, drinks, restaurant reviews | A&E
Throughout our disparate American lives, we share a common thread that seems to cross all socio-economic lines: whatever our policies, professions, or personal positions on the polarizing issue of mayo as the proper dip for French fries ( pro!), we seem to seek comfort… and comfort food… in the unique comfort of the Great American diner. Not an upscale elitist restaurant where you get laughed at behind your back when you order "lobster macaroni… hold the lobster". (I'm looking at you, Mizuna.)
No, I'm talking about casual, cheap fat spoons where you can go at any time (and any BAC) for a reliable medium omelet, chicken fried steak, or a Cobb salad. Preferably with a jukebox at each stand and slices of pie to take out in the fridge by the front door. No reservations. No dress code. Without pretention. Just huge, oversized portions of home cooking from the many longtime, hardworking, unfazed waitresses who have created entire careers (and characters) by throwing your hash on with a cheeky side – sunny side.
Dining establishments are often the backdrop to the most miraculous and mundane moments in our lives. For me, it started with the Cheese Frenchee at King's Food Host. As an anguished teenage poet, it was the PBJB (peanut butter, strawberry jam and banana slices) in Paris on the Platte. As a late-night sports clerk at the Denver Post, he was rushing to order two pints of harp just before the last call at Duffy's Shamrock. For years, it was the quick Friday night dinner break at El Noa Noa, where my framed photo hung on the wall of eating my 500th Super Smothered Bean Burrito. When I first started reporting on the local theater community, my favorite haunt became Racine, where a woman once dumped me for our Valentine's Day dinner because, did -she said, giving her a rose of every possible color was emotionally stifling.
And then there were the Denver dinners. Like… the Denver Diner, where the waitress always filled my jumbo Diet Dr. Pepper in a take-out paper cup. And Tom's Diner. And Swift's breakfast house. And the 20th Street cafe. And Nick's Diner on Federal Boulevard. And, maybe above all the others… The Breakfast King on South Santa Fe Drive and Mississippi Avenue. The only urban restaurant that you had to purposely look for because otherwise there was no possible reason to approach it.
And with the whiplash, the back-to-back closings of Swift's and Breakfast King last week… those diners are all gone (and Annie's Café is for sale). Some in development. Most to the pandemic. A terse note posted on Breakfast King's door said rather sarcastically, "Nobody wants to work anymore." It depends on supply chain issues or changing consumer tastes, but the writing is in Hollandaise sauce: The American restaurant is dying. And what we are losing is more than nostalgia. And kitsch decor, four-hour passers-by, and old-fashioned country meatloaf.
We lose a piece of Americana that united us in a way that only food can. For the most part, frequenting a fancy and expensive restaurant is a sign of status that is beyond the reach (or taste) of the most common of us. (I say without shame that I prefer to eat anywhere that doesn't use cloth napkins.) Some can't afford fast food because it's too expensive; others won't come close because it's too cheap. And then there's the fast-food atmosphere. Bree Davies, a proud local mixer and host of the popular City Cast Denver podcast on weekdays, said, "A Burger King restaurant is my idea of ​​hellish scenery."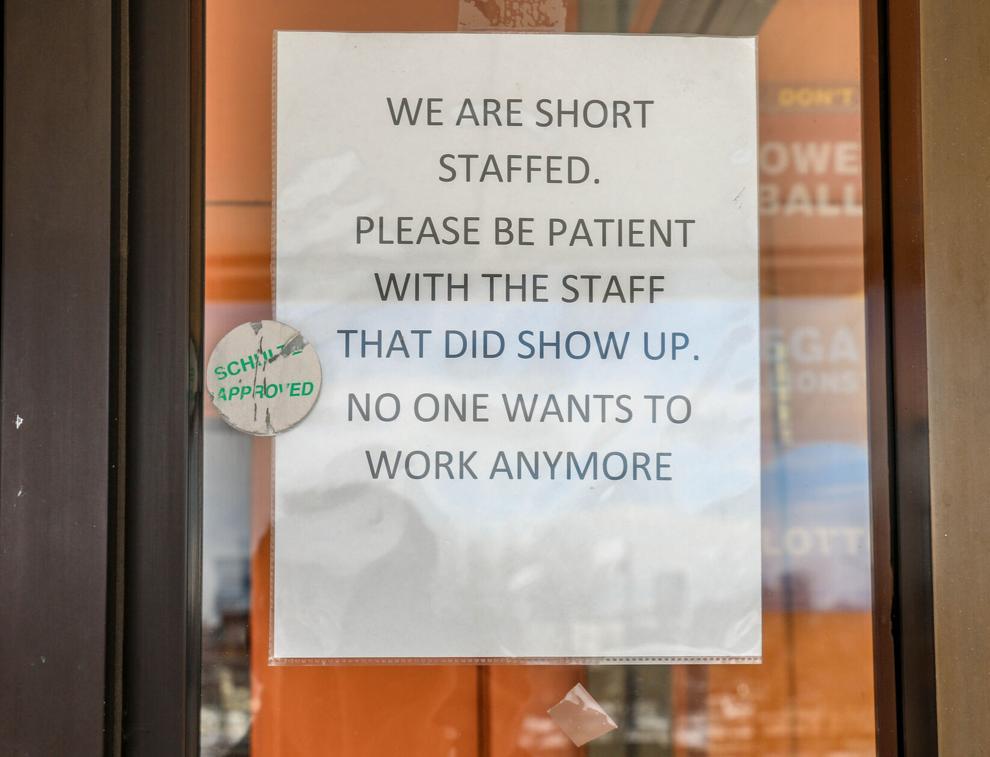 But everyone, whether their collar is blue, white, tie-dye or rainbow, loves the 24-hour restaurant, a welcoming place you can walk in at any time of the day and sit alongside politicians, cops. , teachers, janitors and beggars passing their street -change of corner over a cup of hot coffee.
"Diners are a rarity in American culture in that once you walk through the door the class vanishes – and I think that's the root of their magic," Davies said, adding with a laugh. : "I mean, the diners are one of the only places where I'm always near the police and it's not a hostile situation.
When former Denver mayoral candidate Kalyn Heffernan was released from prison in 2017, the self-proclaimed gay, disabled and enthusiastic rapper went straight to the Denver Diner. The Wheelchair Sports Camp MC had been arrested for organizing a three-day sit-in at the office of Republican Senator Cory Gardner demanding the rights of people with disabilities. Who wouldn't dream of a hot fish 'n chips?
Diners are a place to chew the fat … while chewing the fat. The food doesn't have to be great. In fact, this is rarely the case. Dinner food is ordinary, but it is always ordinary. The food is always hot and the service is (almost) always excellent. Not only do the menus rarely change, they're remarkably consistent across states and highways. There is something heartwarming, Davies said, about a newcomer to Jersey knowing he can walk to a random restaurant in Denver and order roughly the same two eggs too easily as they could. order in a restaurant in Hoboken. And maybe even meet someone interesting and share a conversation with the little ones.
"I'm concerned that we lose those opportunities to meet in public spaces and then realize that at the end of the day everyone just wants the consistency of a good, reliable, hassle-free meal," Davies said.
The restaurant is not quite dead in Denver, but the plate is cooling. We still have Pete's Kitchen, Breakfast Queen, Sam's No. 3, Chuck Wagon Diner, Breakfast Palace, Moonlight Diner, Javier's, McCoy's, a recently resurrected Zaidy's, Butcher Block Café, Great Scott's Eatery, Apple Ridge Café. , the Colorado Springs-born Gunther Toody's franchise (and many more.) But our most iconic institutions, locally owned and open 24 hours a day, are now all but gone, leaving us with the corporate banality of Denny's, IHOP and Village Inn. But at least these franchises keep the light on – and the grill hot – for nighttime truckers and rockers across the subway. Late night meals are essential to the economic health of any metropolitan city because, as Davies says, "we don't stop at midnight". But it's just not the same.
"I don't think we realize how integral it is to our city and our existence that we have these common places where we can run into just about everyone in the city," Davies said. "We just don't have them anymore – except maybe the DMV. "
And good luck getting some hot cookies and gravy at the Denver Motor Vehicle office.
Losing our guests is losing a part of old Denver that deserves to be deplored and that deserves to be turned upside down.
"People forget that we've been this working-class town for a very long time, and diners were the last remnants of a working-class town that embraced everyone," Davies said. "I'm just worried that we might lose our understanding of what really made us such a wonderful city."
Denver Gazette Contributing Columnist John Moore is an award-winning journalist who has been named one of American Theater Magazine's 10 Most Influential Theater Critics. He now produces freelance journalism through his own business, Moore Media.