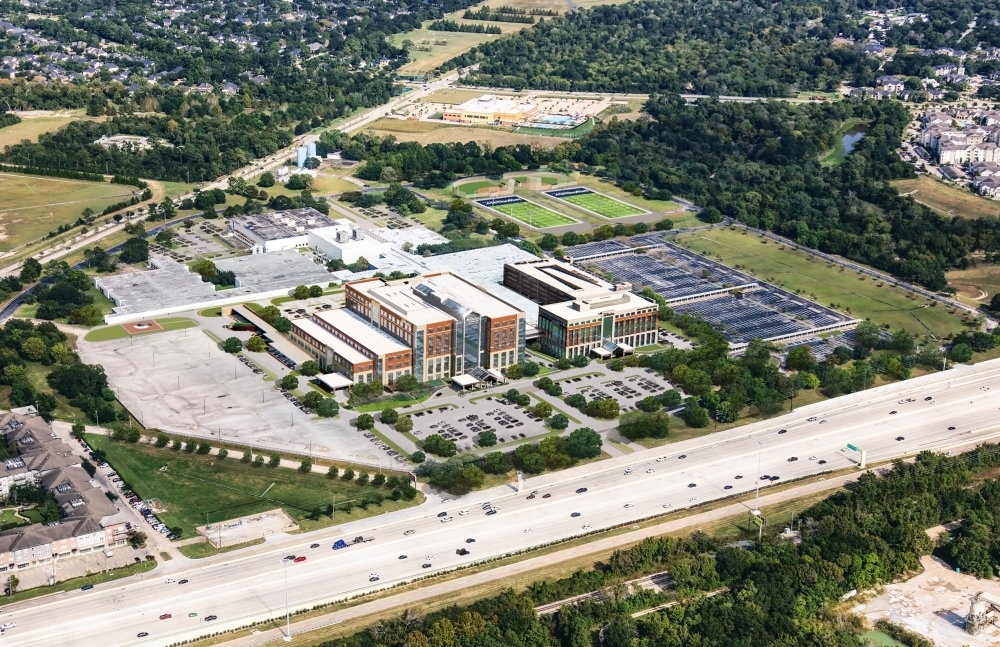 CI TEXAS ROUNDUP: Houston Methodist to open hospital in Cypress; PGA gears up for Frisco HQ opening and other news
The 106 acre property is located off the highway. 290 between Barker Cypress and Skinner roads and was formerly occupied by Sysco Corp. (Rendered courtesy of Houston Methodist)
Take a look at the top five trending stories across Community Impact JournalCoverage areas in Texas starting Feb. 11.
Note: The following stories were published on February 9 and 10.
Houston Metro
Houston Methodist Board approves plans for new Cypress Hospital
Houston Methodist officials announced Feb. 10 that the board had approved plans for the system's ninth hospital, which will be in Cypress.
Metro Dallas-Fort Worth
PGA golf business booming ahead of new Frisco headquarters opening
In mid-April, the new headquarters of the Professional Golfers Association of America is expected to open with approximately 135 employees.
Austin Metro
Austin moves to open next homeless apartment complex as housing, work to clean up encampments continues
After a year that saw the reinstatement of a ban on public camping and the launch of a large-scale regional plan to end homelessness, city officials remain focused on managing the encampments that still dot the spaces. throughout the city while building housing capacity for the thousands of people still on the streets.
Commissioners' Court Approves Deal to Allow HBO to Film 'Love & Death' at Williamson County Facilities
In a 4-1 vote on February 8, the Williamson County Commissioners Court approved a deal allowing HBO to use county buildings to film the limited series "Love & Death."
Urban agriculture company Infarm to open second US facility in Kyle
Infarm, a network of urban farms founded in Berlin with centers in Asia and Europe, is expanding its presence in the United States with a new facility in Kyle.
Danica Lloyd, Matt Payne, Ben Thompson, Claire Shoop and Zara Flores contributed to this report.