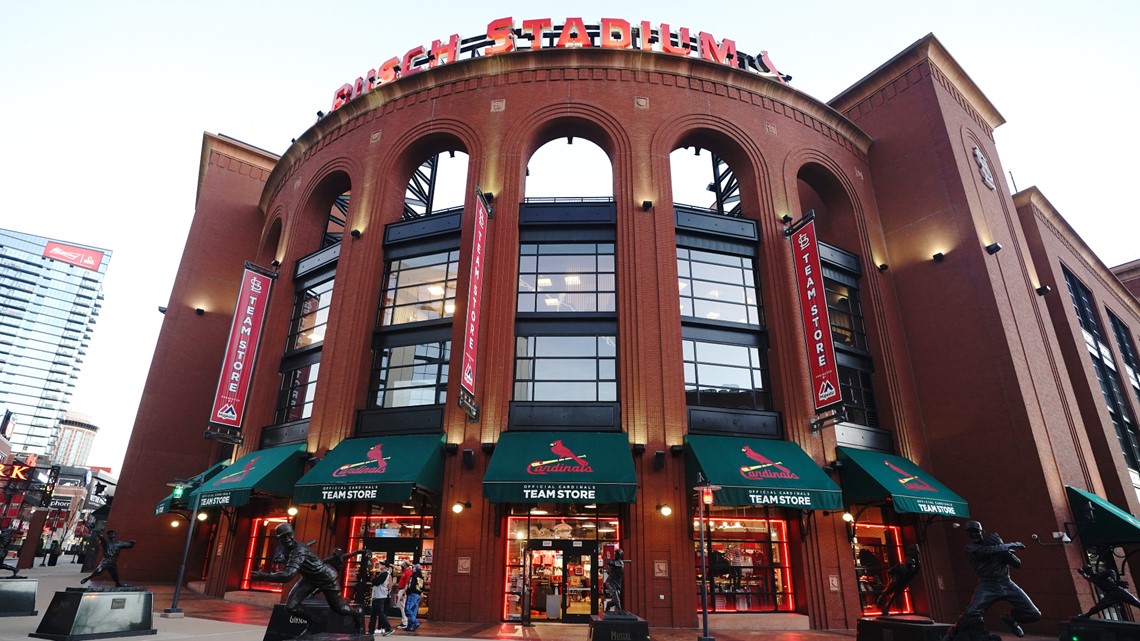 Cardinals and SLMPD hold blood drive at Busch Stadium
The blood drive will take place at Busch Stadium on Saturday, February 19. Appointments are mandatory.
ST. LOUIS — A shortage of blood has now led to a blood crisis across the country. Hospitals and blood banks need blood donations. That's why the St. Louis Cardinals and the St. Louis Metropolitan Police Department are stepping in.
They're teaming up with the American Red Cross for a blood drive at Busch Stadium on Saturday, February 19.
"The blood shortage is impacting patients from all walks of life, including our first responders," St. Louis Metropolitan Police Chief John Hayden said in a news release Friday. "In fact, one of our officers who was seriously injured in a shooting in January while trying to apprehend suspects required a blood transfusion which saved the officer's life. We hope that by organizing this blood drive, we can help address the current need for blood products in our area hospitals and blood banks.
The blood drive is open to everyone, but you must first make an appointment. You can do this by calling 1-800-RED CROSS (1-800-733-2767) or go to RedCrossBlood.org and enter the code: STLMPDCARDS. The blood drive takes place from 9 a.m. to 4 p.m. There is free parking in the Starr Lot across from Gate 2 (Home Plate). It's just off 8th street.
Masks are mandatory regardless of vaccination status.
"We are truly grateful for the support of the St. Louis Metropolitan Police Department and the Cardinals," Chris Baker, regional director of donor services, American Red Cross of Missouri, said in the statement. "In the midst of a national blood crisis, we are reminded how important it is to have blood products available in the event of trauma. I hope the community will continue to roll up their sleeves to help us alleviate this shortage by making an appointment for this blood drive.