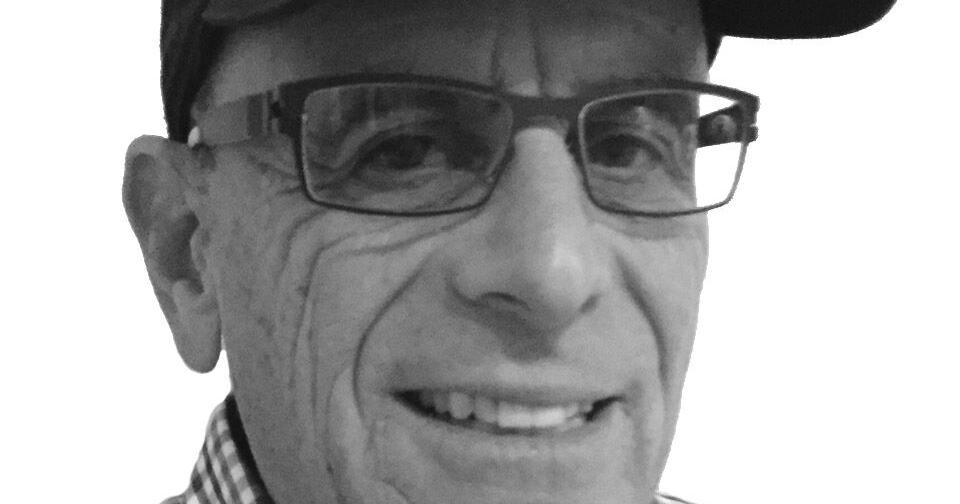 Blumenthal: A few random thoughts | Opinion
Today some random thoughts with nowhere to go but this week's column.
First off, a confession: I don't agree with all the new snaps from Daily News columnists that have come to light in the series over the past two weeks, even though I've tried my best to be a gamer. 'crew. In addition to dissatisfaction with my own head shot, I was mostly haunted by the new images of Lorenzo, Mick, and Steve, which don't do justice to the characters we've come to know and become accustomed to over the years. year. What happened to Lorenzo's tousled salt-and-pepper mop, Mick's smile, and Steve's mischievous smile?
As I get older I become less tolerant of change and until recently the one constant I could always count on was my first cup of coffee with the new morning edition of the Aspen Daily News and being greeted by familiar faces in my colleagues, who often challenge me and uplift me with their insight and words of wisdom.
Having reached the tipping point in my individual protest, I stood up and asked management to start resurrecting my old portrait from the trash, which they graciously agreed to, much to my surprise. As for all the other columnists, I cross my fingers.
Kudos to the taxpayers of Aspen who, in these turbulent times for the movie industry, are now free and clear of the financial risks and burdens inherent in owning a commercial movie theater, especially in a seasonal resort community like Aspen.
The city's recently announced sale of the Isis Theater to Aspen Film finally puts those risks and burdens back in the private sector, where they rightfully belong.
In 2007, when Aspen's only remaining commercial movie theater was threatened with closure and conversion in addition to storefront footage on Hopkins Avenue, the city stepped in with a very creative plan, involving the city, Isis Retail Group and Aspen Film, designed largely by Paul Menter, then the city's chief financial officer, who ultimately saved Aspen's only remaining commercial movie theater and didn't cost taxpayers a dime.
This plan worked well for many years, but the pandemic arrived and everything, including the move, changed. In its wake, neither the city's sub-tenant, Aspen Film, nor the theater operator, Metropolitan Theatres, have been able to meet their financial obligations to the city and its taxpayers and, therefore, the city. had to step in and cover any resulting financial shortfalls and still do if they still owned the theaters.
With Aspen Film now paying the city more than $2 million for full ownership of the Isis theater portion of the building, the city and its ratepayers have been fully reimbursed for the city's initial acquisition of the theater portion of the building, as well than shortfalls. picked up along the way. Fortunately, they no longer have to cover the maintenance and operating costs associated with an aging building that needs a lot of attention and annual maintenance, while being more subject to the economic risks inherent in the industry. cinema in difficulty. and owning single-use real estate dedicated to that business.
As for Aspen Film and those financing its acquisition, the future is not so clear. The commercial movie industry is still in the midst of a revolution with online streaming services such as Netflix, Amazon Prime, Hulu, HBO Max, Apple TV+, Disney+, Paramount+, etc. mortar cinemas like the Isis.
The neighborhood theater industry is under siege and collapsing. Major studios are producing less traditional cinematic products and even fewer that will be released exclusively in theaters. They can make much more money much faster on video streaming services that are available nationwide and internationally on opening night at dramatically reduced marketing, distribution and customer costs by compared to what was the case in the past with traditional film distribution models.
While I'm not optimistic about Aspen Film's ability to successfully navigate these treacherous business waters and fill the resulting gaps with a slate of mostly independent and arthouse films, I wish them good luck, but I'm very reassured to know that the taxpayers of Aspen will no longer have to cover these economic risks and burdens.
Hopefully, with the recent announcement that Kids First will soon be led by two new Co-Chiefs, the serious operational errors of judgment made by former City leaders and staff will soon be rectified. With new leadership at the helm, hopefully, the damaging policy decisions that left Yellow Brick daycares underutilized in the face of overwhelming demand — along with other related issues — will soon be a thing of the past.
As stated before, I don't tolerate change very well, but sometimes, as with the governance of Snowmass Village, change becomes absolutely necessary. Thus, I support the election of Reed Lewis as the new mayor of the village and Britta Gustafson and Susan Marolt as the two new members of the municipal council. In my opinion, this new majority of council will more effectively maintain the historic character of the village than those being replaced.
Your comments and opinions are welcome at [email protected] and [email protected]